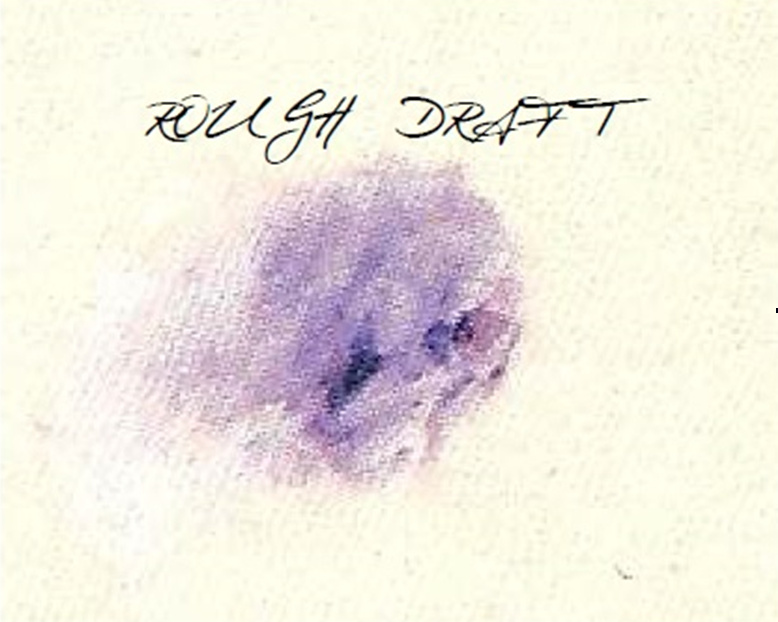 PILOT WORKING GROUP
Rough Draft explores the theory and practice of the visualization of ideas (e.g. drawing, mapping and diagramming) in research and teaching in the Humanities and beyond. Through a series of talks, workshops and projects this pilot working group will aim to create a space for dialogue between Arts and Humanities disciplines by combining creativity and research, drawing and writing in a truly interdisciplinary laboratory of ideas.
For our pilot Humanities Institute Rough Draft we organized three events and co-sponsored two others during Spring Semester 2014. Each of the events explored the visualization of ideas in a variety of academic disciplines and artistic fields (e.g. Astronomy, Art History, Classics, Comics, Poetry, Drawing, Photography, Film) in terms of different methods (e.g. mapping, composition, lectures, narratives). 
Our first eventConstellations: Mapping Space (02/21/14) brought together an eclectic range of speakers in 262 Hopkins Hall whose research or creative work all involved the idea of mapping the night sky: Richard Fletcher (OSU Classics), Karl Whittington (OSU Art History), David Weinberg (OSU Astronomy), Aspen Mays (OSU Art/Photography) and special guest, Jeanne Liotta (UC Boulder, Film) skyping in.  
Our second event Frank Santoro: From Grid to Spread (03/17/14), organized in coordination with the Billy Ireland Cartoon Library and held in their Eisner Seminar Room, brought Pittsburgh-based cartoonist Frank Santoro to deliver a lecture about his recent book Pompeii, focusing on the role of composition and layout in this modern tale of art, love and rivalry set during the destruction of the ancient Roman city of Pompeii in 79CE as well as an intimate workshop on his compositional methods.
Our third event Christopher Stackhouse: A Lecture between Writing & Drawing (04/03/14) was held in the Knight House, where artist, poet, critic and teacher Christopher Stackhouse discussed his poetry and drawing projects over coffee and bagels.
We also co-sponsored an Artist Talk by Stackhouse at Film/Video Theater in the Wexner Center for the Arts (04/02/14) with OSU AAAS and Art Depts., the Living Culture Initiativeand theUndergraduate Painting & Drawing Club.With fellow Working Group Iberian Studies, we co-sponsored a two-part event called Fact & Fiction in Iberian Photojournalism, in the University Hall Museum, which comprised a film-viewing of The Mexican Suitcase and a symposium with Sebastiaan Faber (Oberlin College) and Richard Fletcher (OSU) on photojournalism from Robert Capa to Cristina de Middel.
Rough Draft is coordinated by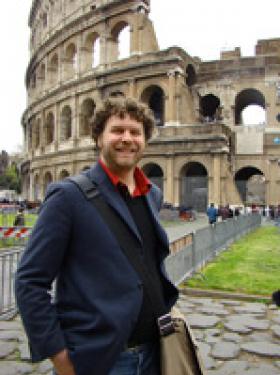 Richard Fletcher, Classics (fletcher.161@osu.edu)
and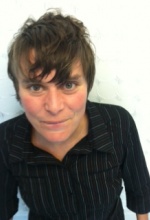 Dani Leventhal, Art (leventhal.7@osu.edu)