Image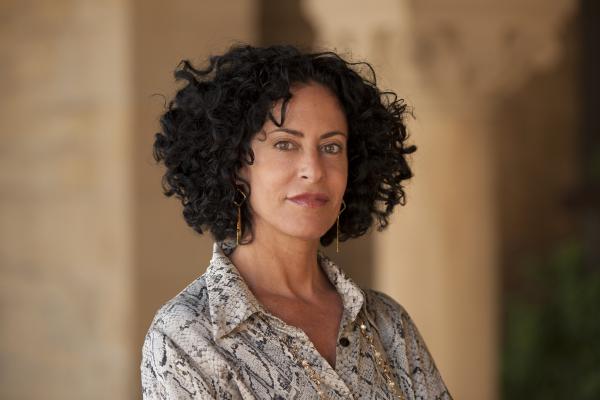 November 10, 2022
4:00PM - 5:30PM
Location
Timashev Recital Hall 
Date Range
Add to Calendar
2022-11-10 16:00:00
2022-11-10 17:30:00
Zacher Humanities Lecture: Race-Making in the Age of AI
Michele Elam, William Robertson Coe Professor in the Humanities in the Department of English at Stanford University, will speak on the intersection of race and artificial intelligence.  Michele's presentation will be followed by a discussion between Ayanna Howard, Dean of the College of Engineering, and David Horn, Dean of the College of Arts and Sciences. A reception will follow.  AI shares with earlier socially transformative technologies a reliance on limiting models of the "human" that embed racialized metrics for human achievement, expression, and progress. Many of these fundamental mindsets about what constitutes humanity have become institutionally codified, continuing to mushroom in design practices and research development of devices, applications, and platforms despite the best efforts of many well-intentioned technologists, scholars, policy-makers, and industries. This talk explores why and how AI can be much more deeply integrated with the humanities and arts in the interest of equity and social justice, with the understanding that creativity > innovation. I offer specific case studies of how AI artist-technologists of color represent race, ethnicity, and gender not as normative self-evident categories or monetized data points, but rather in terms of racial formation--dynamic social processes always indexing political tensions and interests. Michele Elam is the William Robertson Coe Professor of Humanities in the Department of English, Faculty Associate Director of the Institute for Human-Centered Artificial Intelligence, the Bass University Fellow in Undergraduate Education, and a Race & Technology Affiliate at the Center for Comparative Studies in Race and Ethnicity at Stanford University. She is the author of The Souls of Mixed Folk: Race, Politics, and Aesthetics in the New Millennium (2011) and Race, Work, and Desire in American Literature, 1860–1930 (2003) and editor of The Cambridge Companion to James Baldwin (2015). This in-person event is free and open to the public.  RSVP here.  November 10 4:00 - 5:30 pm (with a reception to follow) Timashev Recital Hall 1900 College Road Columbus, OH 43210
Timashev Recital Hall 
OSU ASC Drupal 8
ascwebservices@osu.edu
America/New_York
public
Date Range
Add to Calendar
2022-11-10 16:00:00
2022-11-10 17:30:00
Zacher Humanities Lecture: Race-Making in the Age of AI
Michele Elam, William Robertson Coe Professor in the Humanities in the Department of English at Stanford University, will speak on the intersection of race and artificial intelligence.  Michele's presentation will be followed by a discussion between Ayanna Howard, Dean of the College of Engineering, and David Horn, Dean of the College of Arts and Sciences. A reception will follow.  AI shares with earlier socially transformative technologies a reliance on limiting models of the "human" that embed racialized metrics for human achievement, expression, and progress. Many of these fundamental mindsets about what constitutes humanity have become institutionally codified, continuing to mushroom in design practices and research development of devices, applications, and platforms despite the best efforts of many well-intentioned technologists, scholars, policy-makers, and industries. This talk explores why and how AI can be much more deeply integrated with the humanities and arts in the interest of equity and social justice, with the understanding that creativity > innovation. I offer specific case studies of how AI artist-technologists of color represent race, ethnicity, and gender not as normative self-evident categories or monetized data points, but rather in terms of racial formation--dynamic social processes always indexing political tensions and interests. Michele Elam is the William Robertson Coe Professor of Humanities in the Department of English, Faculty Associate Director of the Institute for Human-Centered Artificial Intelligence, the Bass University Fellow in Undergraduate Education, and a Race & Technology Affiliate at the Center for Comparative Studies in Race and Ethnicity at Stanford University. She is the author of The Souls of Mixed Folk: Race, Politics, and Aesthetics in the New Millennium (2011) and Race, Work, and Desire in American Literature, 1860–1930 (2003) and editor of The Cambridge Companion to James Baldwin (2015). This in-person event is free and open to the public.  RSVP here.  November 10 4:00 - 5:30 pm (with a reception to follow) Timashev Recital Hall 1900 College Road Columbus, OH 43210
Timashev Recital Hall 
Humanities Institute
huminst@osu.edu
America/New_York
public
Description
Michele Elam, William Robertson Coe Professor in the Humanities in the Department of English at Stanford University, will speak on the intersection of race and artificial intelligence. 
Michele's presentation will be followed by a discussion between Ayanna Howard, Dean of the College of Engineering, and David Horn, Dean of the College of Arts and Sciences. A reception will follow. 
AI shares with earlier socially transformative technologies a reliance on limiting models of the "human" that embed racialized metrics for human achievement, expression, and progress. Many of these fundamental mindsets about what constitutes humanity have become institutionally codified, continuing to mushroom in design practices and research development of devices, applications, and platforms despite the best efforts of many well-intentioned technologists, scholars, policy-makers, and industries. This talk explores why and how AI can be much more deeply integrated with the humanities and arts in the interest of equity and social justice, with the understanding that creativity > innovation. I offer specific case studies of how AI artist-technologists of color represent race, ethnicity, and gender not as normative self-evident categories or monetized data points, but rather in terms of racial formation--dynamic social processes always indexing political tensions and interests.
Michele Elam is the William Robertson Coe Professor of Humanities in the Department of English, Faculty Associate Director of the Institute for Human-Centered Artificial Intelligence, the Bass University Fellow in Undergraduate Education, and a Race & Technology Affiliate at the Center for Comparative Studies in Race and Ethnicity at Stanford University. She is the author of The Souls of Mixed Folk: Race, Politics, and Aesthetics in the New Millennium (2011) and Race, Work, and Desire in American Literature, 1860–1930 (2003) and editor of The Cambridge Companion to James Baldwin (2015).
This in-person event is free and open to the public. 

November 10
4:00 - 5:30 pm (with a reception to follow)
Timashev Recital Hall
1900 College Road
Columbus, OH 43210
---