Image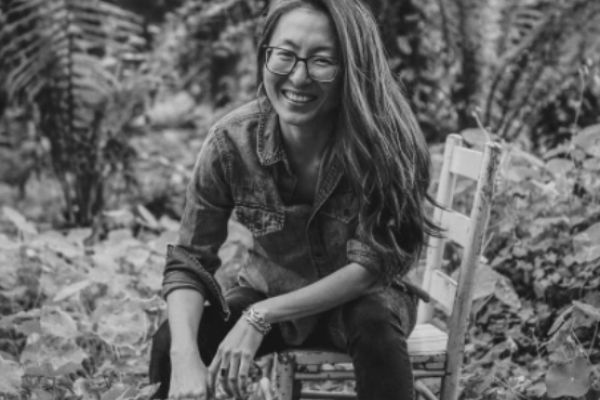 September 15, 2022
12:30PM - 2:00PM
Date Range
Add to Calendar
2022-09-15 11:30:00
2022-09-15 13:00:00
Postponed: Online Q & A with Mia Mingus on Disability Justice and Abolition
Unfortunately, due to the global zoom outage, the Mia Mingus event has been postponed. Stay tuned for future scheduling announcement. Join the Department of Women's, Gender and Sexuality Studies, the Disability Studies Program and the Center for Ethnic Studies for a virtual space for conversation and study with Mia Mingus, a writer, educator and trainer for transformative justice and disability justice. It is free and open to the public. Zoom details coming soon. Live captioning will be provided except for Zoom breakout rooms unless requested in advance. If you require additional live captioning for breakout rooms or ASL interpretation to participate in this online event, please contact Jian Neo Chen at chen.982@osu.edu by Wednesday, August 31, 2022. Requests made two weeks before the event will generally allow us to provide seamless access, but the university will make every effort to meet requests made after this date.  Suggested reading materials for the event: Changing the Framework: Disability Justice Transformative Justice: A Brief Description For those interested in additional reading materials: Access Intimacy, Interdependence and Disability Justice Dreaming Accountability    
Zoom
OSU ASC Drupal 8
ascwebservices@osu.edu
America/New_York
public
Date Range
Add to Calendar
2022-09-15 12:30:00
2022-09-15 14:00:00
Postponed: Online Q & A with Mia Mingus on Disability Justice and Abolition
Unfortunately, due to the global zoom outage, the Mia Mingus event has been postponed. Stay tuned for future scheduling announcement. Join the Department of Women's, Gender and Sexuality Studies, the Disability Studies Program and the Center for Ethnic Studies for a virtual space for conversation and study with Mia Mingus, a writer, educator and trainer for transformative justice and disability justice. It is free and open to the public. Zoom details coming soon. Live captioning will be provided except for Zoom breakout rooms unless requested in advance. If you require additional live captioning for breakout rooms or ASL interpretation to participate in this online event, please contact Jian Neo Chen at chen.982@osu.edu by Wednesday, August 31, 2022. Requests made two weeks before the event will generally allow us to provide seamless access, but the university will make every effort to meet requests made after this date.  Suggested reading materials for the event: Changing the Framework: Disability Justice Transformative Justice: A Brief Description For those interested in additional reading materials: Access Intimacy, Interdependence and Disability Justice Dreaming Accountability    
Zoom
Humanities Institute
huminst@osu.edu
America/New_York
public
Description
Unfortunately, due to the global zoom outage, the Mia Mingus event has been postponed. Stay tuned for future scheduling announcement.
Join the Department of Women's, Gender and Sexuality Studies, the Disability Studies Program and the Center for Ethnic Studies for a virtual space for conversation and study with Mia Mingus, a writer, educator and trainer for transformative justice and disability justice. It is free and open to the public. Zoom details coming soon.
Live captioning will be provided except for Zoom breakout rooms unless requested in advance. If you require additional live captioning for breakout rooms or ASL interpretation to participate in this online event, please contact Jian Neo Chen at chen.982@osu.edu by Wednesday, August 31, 2022. Requests made two weeks before the event will generally allow us to provide seamless access, but the university will make every effort to meet requests made after this date. 
Suggested reading materials for the event:
For those interested in additional reading materials:
Events Filters:
---