Body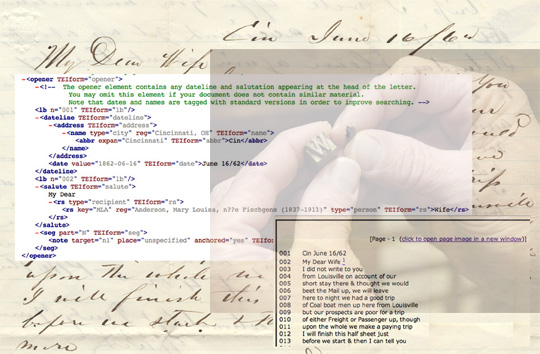 In 2013-14, the Digital Arts and Humanities Working Group held four facilitated conversations about key milestones in the digital scholarship continuum:  Production, Review, Access, and Preservation.  The discussions were organized around a defining problem statement, examples of relevant projects at OSU, how comparable universities engage the issue, projects and standards sponsored by scholarly organizations, and related readings.  At each session we asked, what needs to happen at OSU to strengthen support for this activity?  The intended outcome is recommendations for improved, focused, and sustained support at OSU for digital arts and humanities at each stage of the life cycle.
Ohio State has great potential to support ground-breaking work in the digital arts and humanities, but the University's success in this area depends on building support systems that include a more robust infrastructure for developing and hosting digital humanities projects and a richer culture of collaboration and curation for that work. That culture must bring together librarians, IT professionals, and teaching faculty, who, on such a large campus, often are simply unaware of potential resources and collaborators. The Digital Arts and Humanities Working Group provides a venue for building a sustained digital arts and humanities network on campus.
The Working Group sponsors workshops, panel discussions by members of the OSU community, and presentations by guest speakers. Programming organized by the working group focuses on areas in which there is already interest or expertise on campus, including  mapping/visualization, digitally-enhanced pedagogy, digital archives, electronic textual editing, andgame-based learning.  
The Working Group also functions as an 'incubator' for an ongoing digital arts and humanities community or network at OSU. This community will facilitate collaboration and sharing of expertise, and may have a role in recommending infrastructure for supporting research and teaching.
We welcome wide participation by academic faculty, library professionals, and staff across the University. For more information about the Digital Arts and Humanities Working Group, please contact one of the coordinators.
Coordinated by: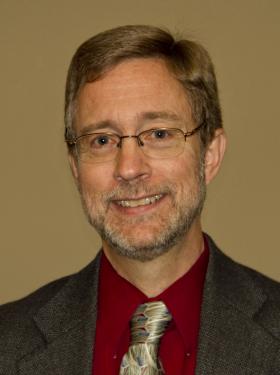 Lewis Ulman is Associate Professor of English and Director of Digital Media Studies.  He teaches courses in digital media, literature and environment studies, electronic textual editing, and rhetorical theory, history and criticism. He has authored Things, Thoughts, Words, and Actions: The Problem of Language in Late Eighteenth-Century British Rhetoric (SIUP, 1994), edited The Minutes of the Aberdeen Philosophical Society, 1758-1773 (Aberdeen UP, 1990), and published articles on eighteenth-century British philosophy and rhetoric, American nature writing, and digital media.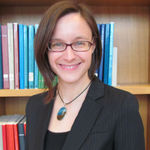 and      Melanie Schlosser (University Libraries)
Melanie Schlosser is the Digital Publishing Librarian at The Ohio State University Libraries. She works with the institutional repository and the open access publishing program, and is broadly interested in the fields of scholarly communication and digital humanities.
Working Group Core Committee
Academic Departments:
Faculty and Lecturers

Amy Acton, Lecturer, College of Public Health
Jessie Labov, Assistant Professor, Slavic & East European Languages & Cultures
Cathy Ryan, Lecturer, Department of English
Cynthia Selfe, Professor, Department of English
H. Lewis Ulman, Associate Professor, Department of English
Harmony Bench, Assistant Professor, Department of Dance

Academic Departments:
Graduate Students

Robert Conatser, Graduate Student, Department of English
Michael Harwick, Graduate Student, Department of English
Will Kurlinkus, Graduate Student, Department of English
Ya-Li Wu, Graduate Student, School of Teaching and Learning

OSU Libraries

Lisa Carter, Associate Director, Special Collections and Area Studies, OSUL
Nena Couch, Professor and Curator, OSUL

Anne Fields, Associate Professor, OSUL
Melanie Schlosser, Assistant Professor, OSUL

Centers

Ken Petri, Program Director, OSU Web Accessibility Center
Dickie Selfe, Director, Center for the Study and Teaching of Writing
David Staley, Director, Goldberg Center, Department of History
read more about the Digital Arts and Humanites working group