This series of panel discussions is moderated by Institute Associate Fred Andrle.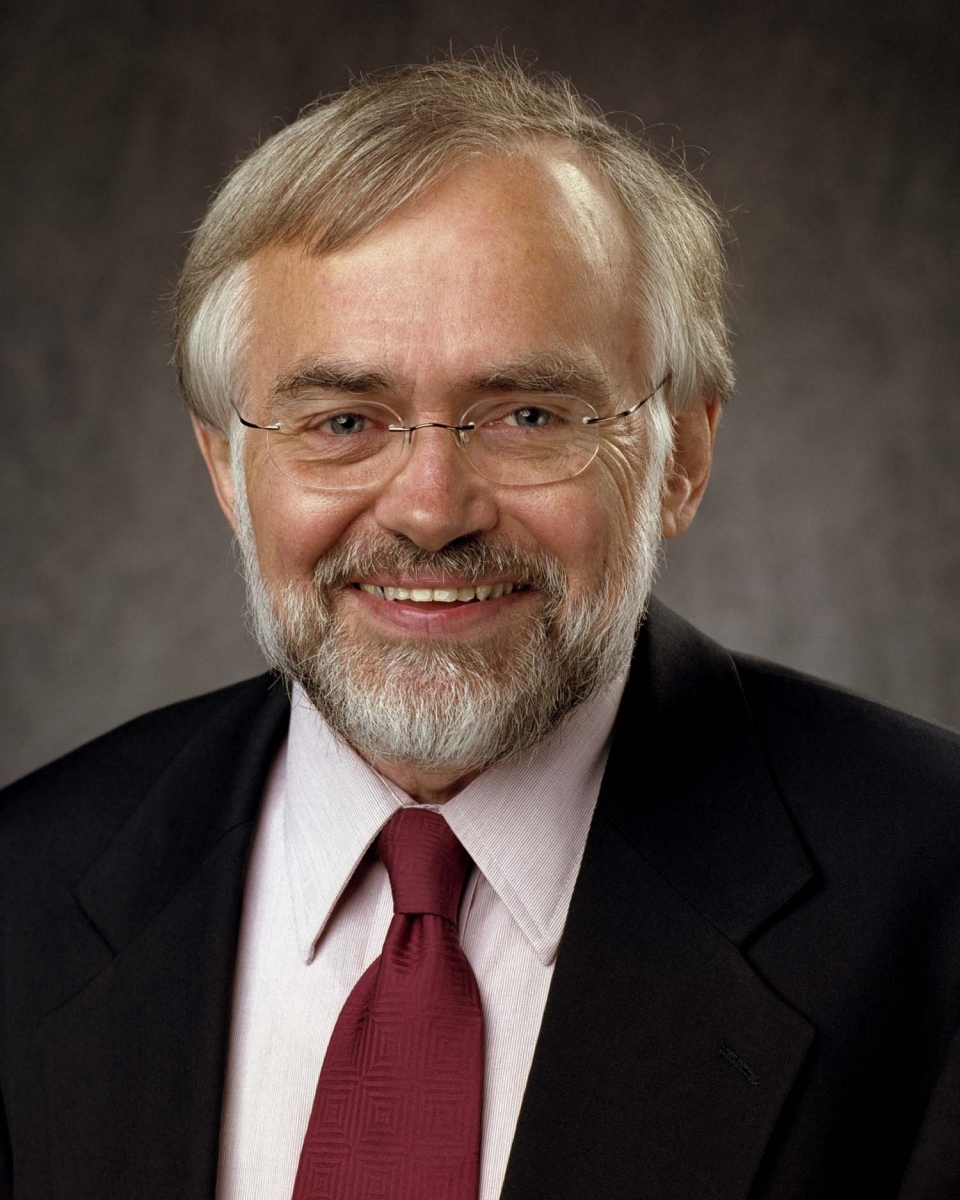 It features experts discussing important public issues from humanistic perspectives. 
2014-15 Events
"Waging Peace" with Moderator Fred Andrle
Tuesday, September 9, 2014 - 4:00pm
Saxbe Auditorium, Moritz College of Law
This event serves as an exploration of non-violent approaches to resolving international conflict. Panelists and guests will discuss the sources of military conflict and explore non-violent strategies designed to promote peace. The event will examine the impact of democracy, human rights, and trade on international peace-building, explore the impact of UN peacekeeping, and talk about grassroots peace and anti-intervention movements,  exploring the intersections of activism and peace. 
The conversation will be informal and audience members will be encouraged to ask questions.
Panelists: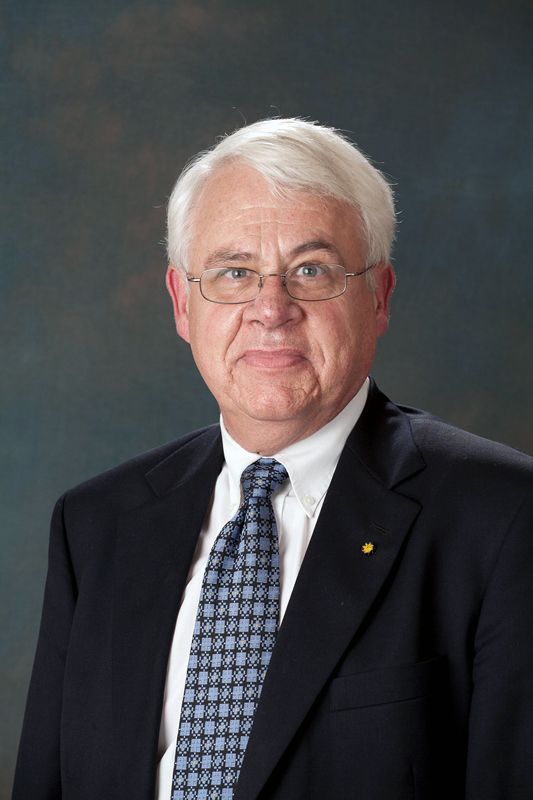 Craig Jenkins is director of the Mershon Center for International Security Studies and a professor of sociology, political science and environmental science at The Ohio State University. His research focuses on four major projects, including Rentier states and political conflict in the Middle East, patterns of political contention, the development and impact of the U.S. environmental movement, and the political economy of high technology development. For his full bio, please click here.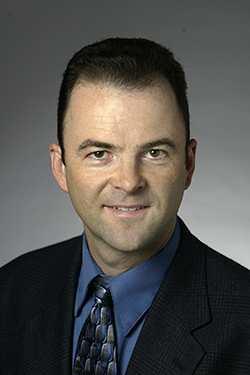 Chris Gelpi is Chair of Peace Studies and Conflict Resolution at the Mershon Center for International Security Studies and professor of political science at The Ohio State University. His primary research interests are the sources of international militarized conflict and strategies for international conflict resolution. For his full bio, please click here.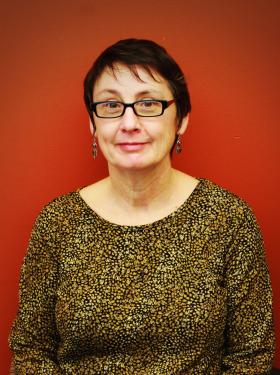 Katherine Borland is associate professor of comparative studies and director of undergraduate studies at the Center for Folklore Studies. She studies and teaches about the artfulness of ordinary life, and the ways in which traditional expressive arenas constitute contested terrain. For her full bio, please click here.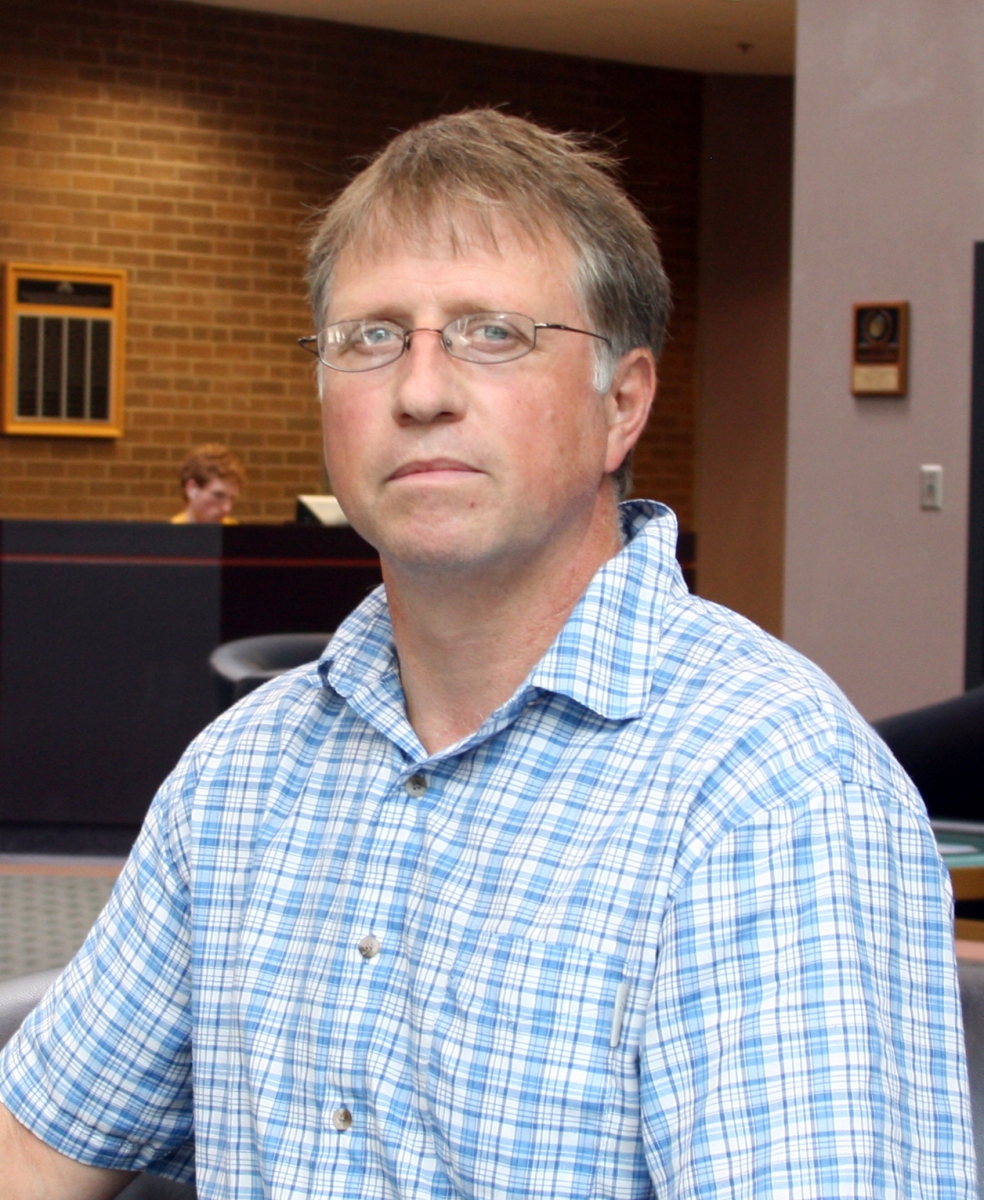 John Carlane is peace studies coordinator at The Ohio State University. He teaches several courses on peace studies through the International Studies program. Carlarne's research focuses on nonviolence broadly conceived, with particular emphasis on the role of civilian actors in fostering change within unraveled and unraveling states. He is currently interested in the problems associated with building peace and security after nonviolent regime change. For his full bio, please click here.
This event is co-sponsored by the Mershon Center for International Security Studies and the Middle East Studies Center.
2013-14 Events
Poetry Alive! A celebration of National Poetry Month
Sunday, April 13, 2:00pm at Barnes & Noble, Lennox Town Center, 1739 Olentangy River Rd
We'll hear poetry read by five Central Ohio poets, and we'll talk about poetry in our lives, and in our American culture. Join us for touching, fun, approachable, easygoing poetry and your voice in conversation about what you hear.
Mimi Brodsky Chenfeld is a teacher, writer, dancer, and arts advocate. She is the author of numerous poems, stories, articles, and books. Her children's novel, "The House at Twelve Rose Street," was adapted for an ABC Television Special.
    Jerry Roscoe is the author of two collections of poetry, "The Unexamined Life," and "Mirror Lake." His poems, "Adequate Love" and "Bouquet" were read by Garrison Keillor on public radio's "The Writer's Almanac."
Rose M. Smith is author of three chapbook collections and was co-editor of the anthology, "Cap City Poets." Her work has been said to "straddle the boundaries of print and performance poetry, enriching the norms of both."
Frank Richardson is Professor Emeritus at The Ohio State University. His poems have appeared in numerous publications including the New Yorker, Saturday Review, and the Minnesota Review.
     Fred Andrle is an Associate at the Humanities Institute.  He was host of WOSU radio's "Open Line" until his retirement in 2009. He is author of the poetry collections, "Love Life," and "What Counts."
Conversations in the Humanities with Fred Andrleis a recurring program that features local artists and public issues experts. All events are moderated by OSU Humanities Institute Associate Fred Andrle.
Exploring Eastern Faith Traditions
Wednesday, January 22,  7:30PM
First Community Church North Campus, 3777 Dublin Road, Columbus, OH  43221
A conversation with Central Ohio representatives of four Eastern religions:  Hindu, Jain, Sikh, Tibetan Buddhist. We'll learn more about these faith traditions in a conversation moderated by OSU Humanities Institute Associate Fred Andrle. Our dialogue will include questions posed by audience members.
Panel members:
Dr. Tarunjit S. Butalia has served on the Governing Board of the World Sikh Council – America Region as its past Secretary General as well as Chairperson of its Interfaith Committee.  He has been a member of The Ohio State University Interfaith Association and has served as faculty adviser to The Ohio State University Campus Interfaith Council.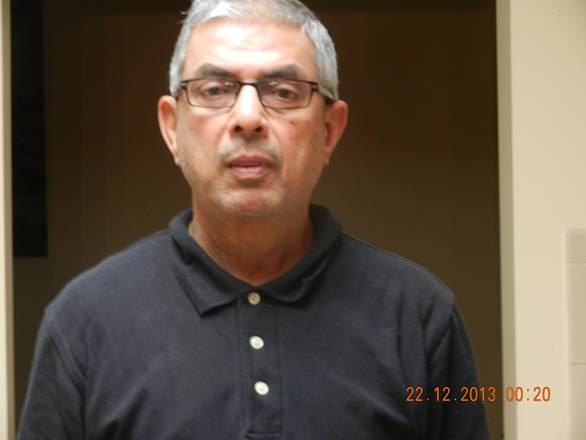 Bangalore Shankar is a member of the Interfaith Association of Central Ohio (IACO) where he serves as representative from the Bharatiya Hindu Temple.  Shankar has also worked for the Vindhya Cultural Association and the Federation of Indian Association.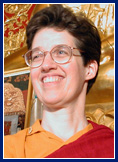 Lama Kathy Wesley serves at the Columbus Karma Thegsum Chöling Meditation Center as a pastor and practice coordinator, and travels to other Buddhist centers throughout the country to teach.  She has a bachelor's degree in journalism from OSU and has been a student ofTibetan Buddhismsince 1977.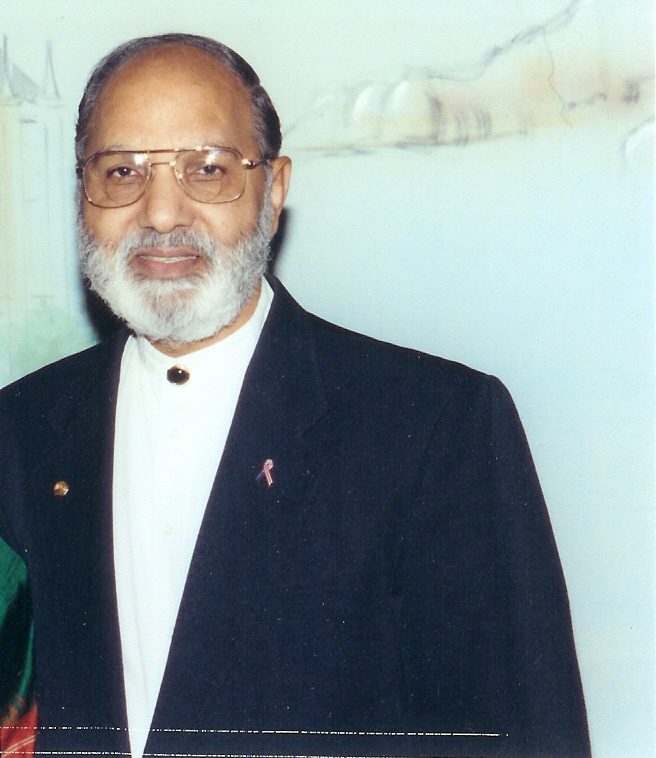 Dr. Tansukh (TJ) Salgia is the founding member and past president of the Federation of Jain Associations in North America (JAINA) and is involved in many other Jain and Asian organizations. He also serves as trustee of Jain Center.
Sponsored by the Ohio State University Humanities Institute in partnership and the Center for Spiritual Search at First Community Church.
Does Fiction Matter in a Data-Driven Age?
Thursday, November 21, 7:00 pm
Thurber Center, 91 Jefferson Ave., Columbus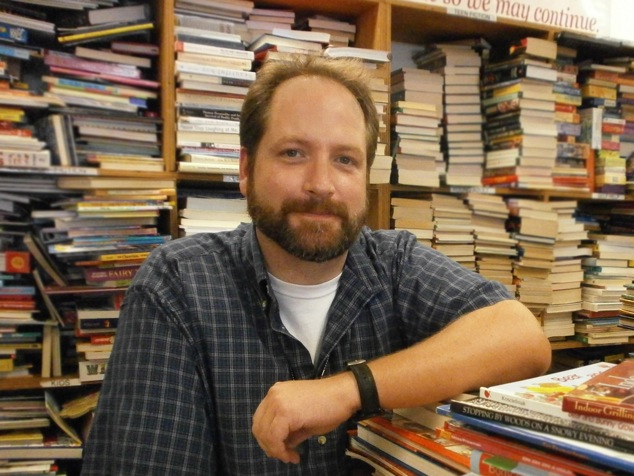 Mark Maxwell has been a bookseller for twenty years.  He is currently the store manager at Half Price Books on Bethel Road.  Mark is an avid reader and loves to discuss all kinds of fiction.
James Phelan is Distinguished University Professor of English at The Ohio State University.  The editor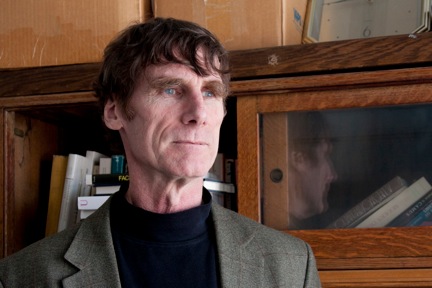 of Narrative, the journal of International Society for the Study of Narrative, he has written numerous books and essays on the English and American novel and short story.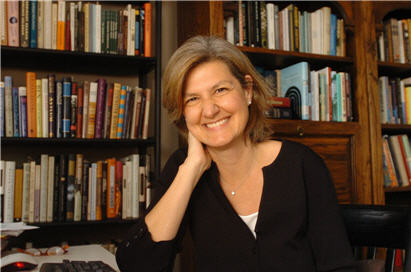 Kassie Rose is book critic for WOSU Public Media.  She is a member of the National Book Critics Circle and is a recipient of an Ohio Arts Council Individual Artists Grant for fiction.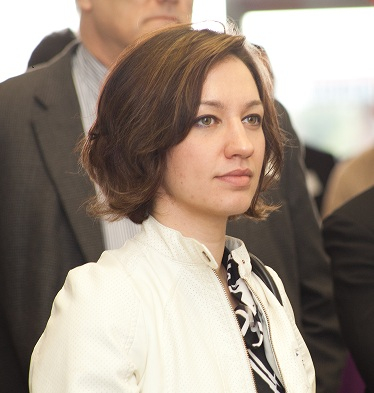 Rachel Rubin is the director of Bexley Public Library.  She recently co-authored a book chapter entitled Justifying Professional Education in a Self-Service World.
Co-sponsored with the Bexley Community Book Club and the Thurber Center.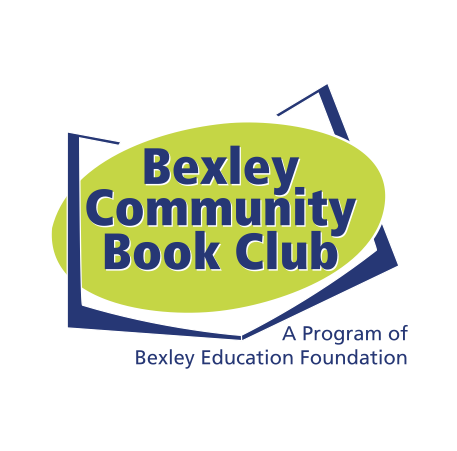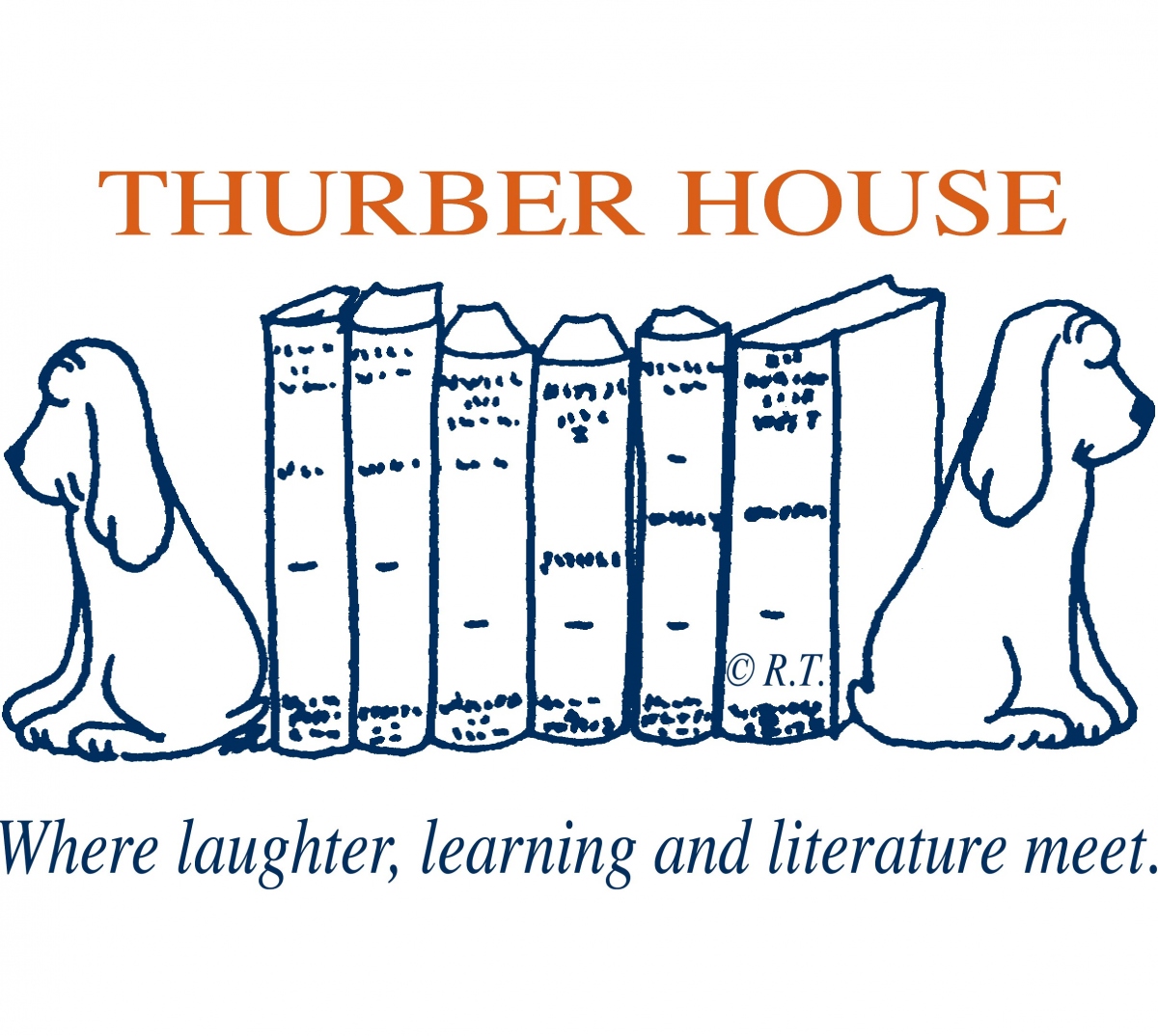 Conversations in the Humanities: The Duck Variations
Sunday, November 3, 2PM – 4PM at the Ohio Wesleyan University Chappelear Drama Center, 40 Rowland Avenue, Delaware, OH  43015
The Ohio State University Humanities Institute, in partnership with the Ohio Wesleyan University Department of Theatre and Dance,  is hosting a performance of David Mamet's one act comedy, The Duck Variations.  The performance is produced by A Portable Theater, a non-profit professional theatrical touring company based in Central Ohio.
The Duck Variations: When two elderly men meet in the park, their chance encounter becomes a comic battle of wits. George and Emil are stubborn, highly opinionated and hilariously misinformed. Who is the wiser of the two? In fourteen short scenes – or "variations" – they verbally spar like prizefighters to find out.  And what do they fight about? Pollution, money, the government, outer space, the law, mother nature, the value of friendship, mortality and the majestic life of the duck.  (Imagine George Burns vs. Jack Benny and you'll get the idea.)
After the play, we invite you to talk with actors Jonathan Putnam and Geoffrey Nelson in a freewheeling discussion about Mamet's play and the APT performance. 
Jonathan Putnam is a freelance actor, director, and voice-over artist. He has acted in over one hundred shows and directed at least twenty. He began his career in summer stock and dinner theatre and went on to perform regionally in Los Angeles, New York, Cincinnati, Colorado, Illinois, Indiana and other places.
Geoffrey Nelson has been acting professionally for more than forty years.  A native of Maine and graduate of Bowdoin College, Nelson has performed in everything from summer stock to dinner theatre, from resident theatre to touring productions to one-man shows.
The mission of A Portable Theatre is to create professional theatre for the
enrichment of communities throughout Ohio.  APT is a non-profit, professional theatrical touring company based in central Ohio using use highly-skilled, professional actors – usually members of Actors Equity – as well as professional directors, dramaturgs, designers and stage managers.
Conversations in the Humanities: Politics in Film
Thursday, October 3, 2013 - 4:00pm - 5:00pm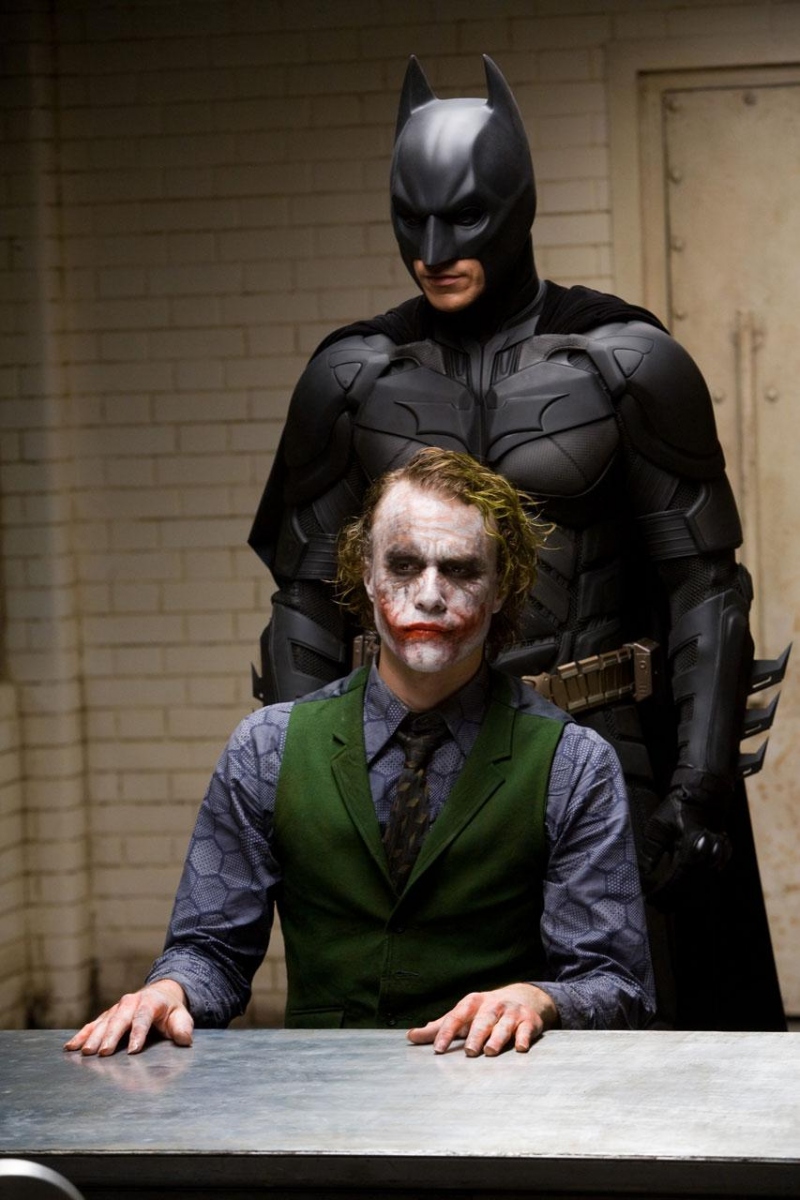 Join Humanities Institute Associate
Fred Andrle
and Wexner Center Director of Film/Video
Dave Filipi
for a lively and interactive conversation about politics in Hollywood films. The discussion highlights films with overtly political content, such as
Mike Nichols's Primary Colors
(Universal Pictures; 1998) and
Tim Robbins's Bob Roberts (Paramount Pictures; 1992),
as well as films with political themes that lurk somewhere below the surface, such as Christopher Nolan's second Batman film The Dark Knight (Warner Brothers; 2008) and the Coen Brothers' Burn After Reading (2008). Come and share your favorites!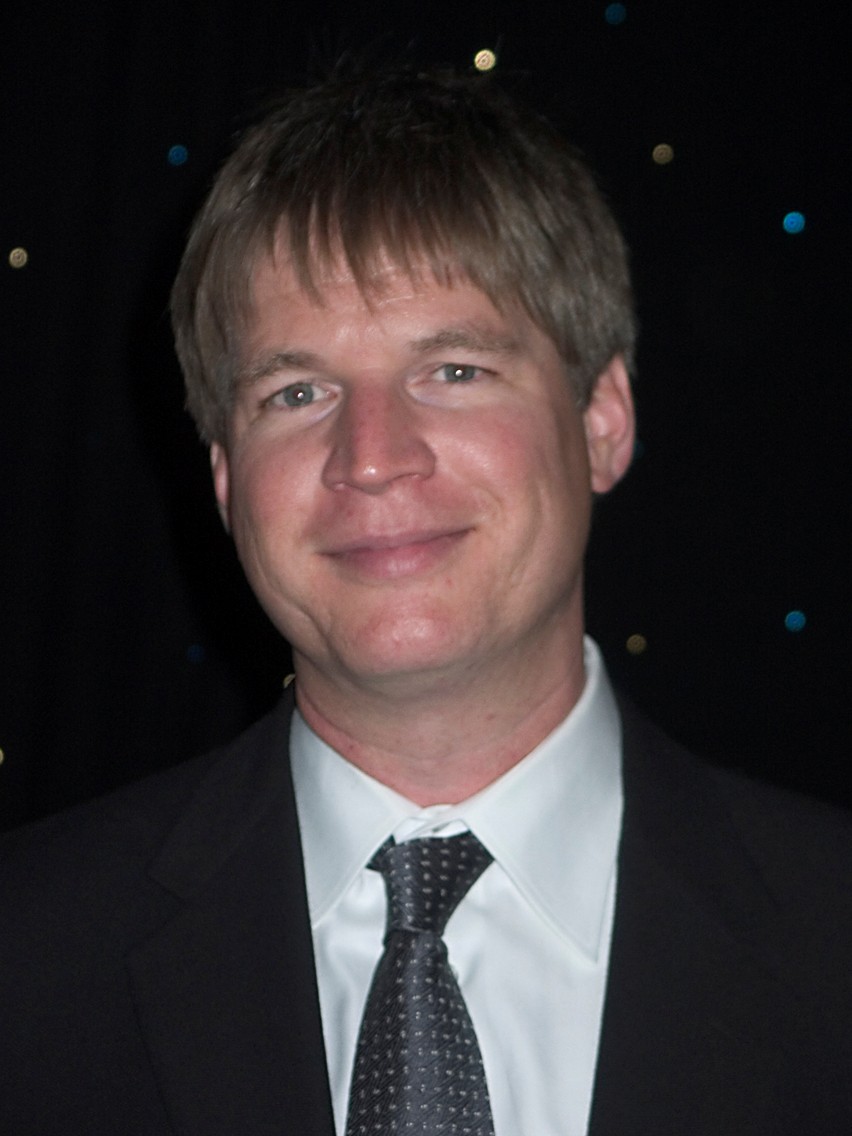 David Filipi has been with the Wexner Center's film/video department since 1994 and director since 2010. He has organized retrospectives of and visits by such filmmakers as Richard Linklater, Milos Forman, Peter Bogdanovich, Pedro Costa, Philip Kaufman, Claire Denis, Olivier Assayas, Ellen Kuras, D.A. Pennebaker, Arnaud Desplechin, Gus Van Sant, Guy Maddin, Natalia Almada, Frederick Wiseman, the Quay Brothers, and dozens of other established and emerging filmmakers. A member of the film studies committee at Ohio State, where he has taught animation history since 2004, Filipi is also a member of Ohio State's Billy Ireland Cartoon Library and Museum advisory board.
Sponsored by Conversations in the Humanities with Fred Andrle and the Wexner Center for the Arts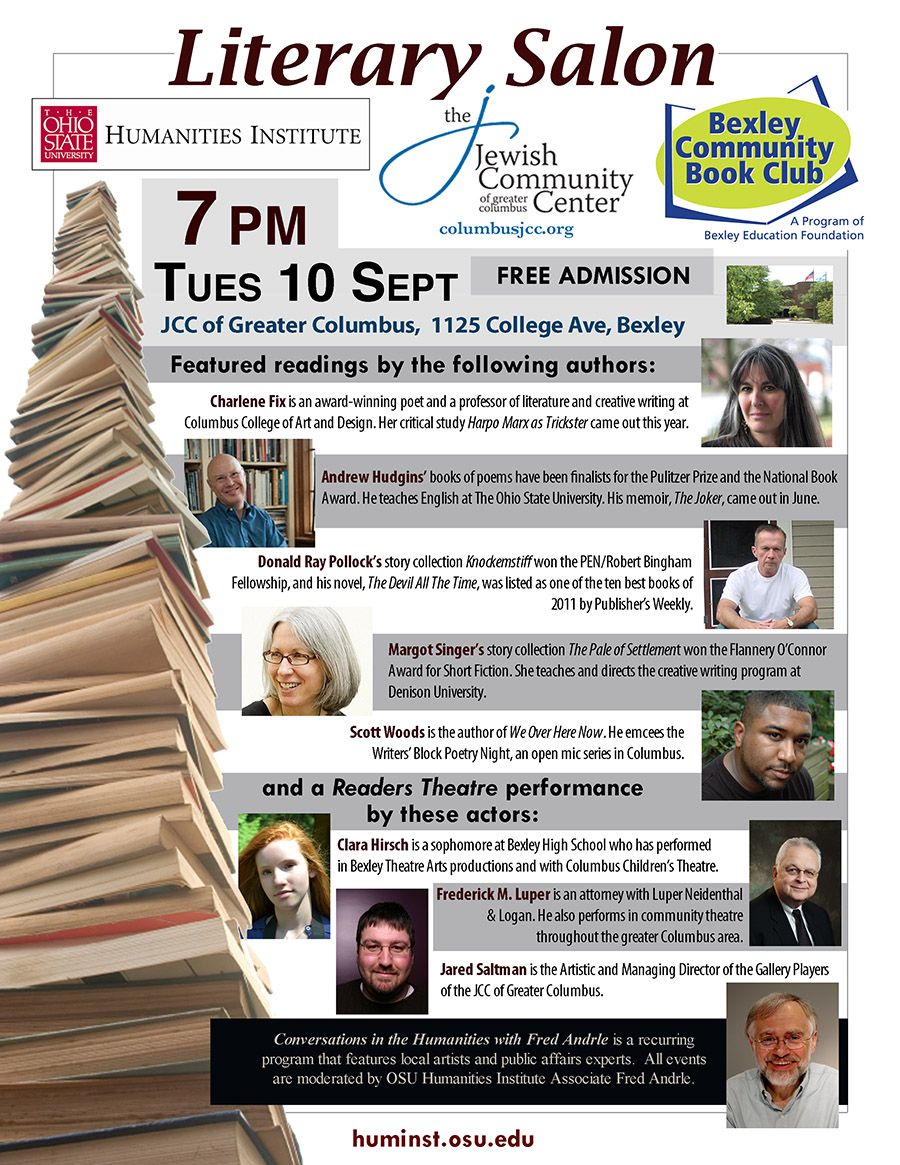 2012-13 Events
---
Backyard Stargazing: a Nickel Tour of the Universe
Monday, April 22nd, 7pm at the Old Worthington Library [printable flyer]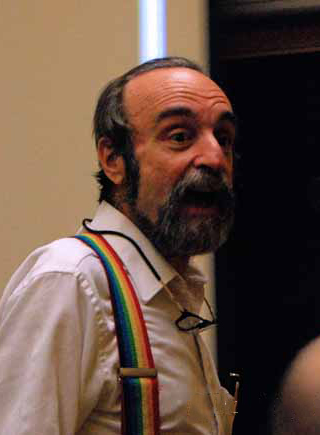 On Earth Day, we'll look out from our mother planet to our companion planets in the solar system, and to the stars and galaxies beyond. Join Fred Andrle in conversation with Tom Burns, Director of Ohio Wesleyan University's Perkins Observatory. Tom will show us star maps of our spring skies, and point us toward some of the heavenly wonders available to see with our unaided eyes or with a pair of everyday binoculars.
 
---
Teaching in the Key of Life: how dedicated teachers share joyful, creative learning experiences with their students.
listen to the streaming broadcast: Teaching in the Key of Life [mp3]
Sunday, February 3rd,  2PM-3PM  at Barnes & Noble Lennox [printable flyer]
Join our discussion with moderator Fred Andrle and a panel of Central Ohio teachers and educators. We welcome parents, teachers, and all who have a strong interest in the education of our children. 
Our panel: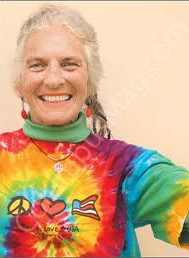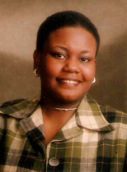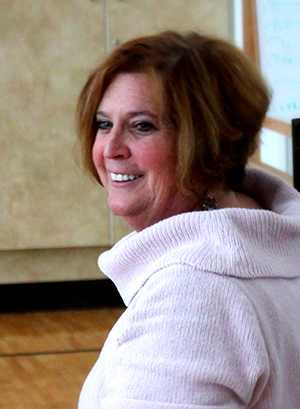 [from left to right]
Mimi Brodsky Chenfeld  author/educator, national education consultant.  Among her books: Creative Experiences for Young Children
Izetta Nicole Thomas, special needs pre-school teacher, Easthaven Elementary School, Columbus City Schools
Tom Griffin, sixth grade teacher, Cassingham Elementary School, Bexley City School District
Marlene Robbins, dance teacher, Indianola Alternative Elementary School, Columbus City Schools
Teaching in the Key of Life is co-sponsored by Barnes & Noble Lennox.
---
Homicide in America:
from mass murder to spousal killing, can America's homicide problem be solved?
Thursday January 24, 2013 4:30pm - 5:30pm Saxbe Auditorium, Moritz College of Law
Americans' risk of being murdered is higher than in any first-world democracy. We'll look at causes and potential remedies.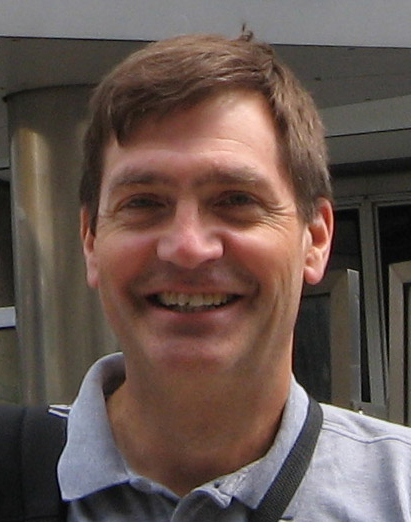 A conversation with
Randolph Roth
, Professor of History at the Ohio State University. He is author of American Homicide. The book is an interregional, internationally comparative study of homicide in the United States from colonial times to the present. It examines patterns of murder among adults in an effort to understand how and why the United States has become the world's most homicidal affluent society. [printable 
flyer
]
This public program is one of a series of Conversations in the Humanities with Fred Andrle sponsored by the OSU Humanities Institute. Homicide in America is co-sponsored with the OSU Department of History and the Moritz College of Law.
---
Conversations about Faith    
aired Sunday, December 9 3pm - 4pm on WOSU 89.7 NPR News
listen to the streaming broadcast here: Conversations About Faith [mp3]
This hour-long radio presentation, Conversations about Faith , explores several of the many dimensions of religious faith in America.  We'll talk about the nature of faith with Marsha Sinetar, Christian contemplative and author of Ordinary People as Monks and Mystics. We'll find out what people mean when they say, "I'm spiritual, but not religious," with Methodist Theological School in Ohio Professor of Theology Linda Mercadante. Professor Mercadante's extensive research into the SBNR phenomenon is forthcoming in a book from Oxford University Press.  And we'll talk with neurosurgeon Eben Alexander, M.D.  In a coma for seven days, Dr. Alexander experienced what he believes was a direct, personal awareness of God's presence in a journey to the afterlife. He is author of Proof of Heaven.  The program is hosted by Fred Andrle.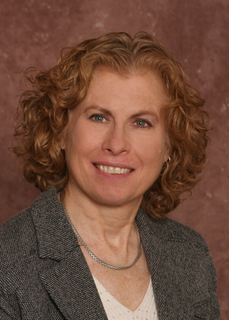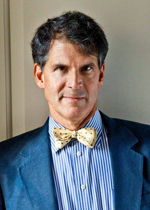 Linda Mercadante           and            Eben Alexander
---
A Life in Broadcast Journalism:  a conversation with Bill Cohen, Ohio Public Broadcasting Statehouse News Bureau Reporter
Wednesday, November 28, 2012,  7-8 PM
at the Jewish Community Center of Greater Columbus, 1125 College Avenue, Columbus  43209
[printable flyer]
A Life in Broadcast Journalism
Join Bill Cohen in conversation, with OSU Humanities Institute Associate Fred Andrle, for an in-depth discussion and for answers to questions you pose about the process of reporting on our state government and its elected officials
         .

We'll get the inside story of how public radio and television report on our Ohio government , from a veteran journalist who has covered state government issues for nearly 40 years.  Bill Cohen has reported on  hundreds of different public policy issues ...from tax hikes, budget crunches, and soaring college tuition to capital punishment, abortion, and gay marriage. Among the most high-profile developments he's covered: the 1993 Lucasville prison riot, the long-running legal battle over school funding, dozens of elections for governor and president, and the rise and fall of political legends such as Governor James Rhodes and House Speaker Vern Riffe.
A program of The Ohio State University Humanities Institute co-sponsored with the Jewish Community Center of Greater Columbus.
---
The 2012 Presidential Debates
Wednesday, October 3, 2012 - 9:00pm - 11:30pm
Saxbe Auditorium, Moritz College of Law, 55 W. 12th Ave
The first debate between President Barack Obama and Governor Mitt Romney, televised live from Denver, Colorado, will focus on domestic policy.

We'll watch the debate on the giant television screen in Saxbe Auditorium at OSU's Moritz College of Law, 55 West 12th Avenue at High St.

Following the debate, we'll discuss what we've seen and heard with American political system experts:

Paul Beck is Professor Emeritus of Political Science at OSU
Edward Foley is Professor of Law at OSU

David Stebenne is Professor of History and Law at OSU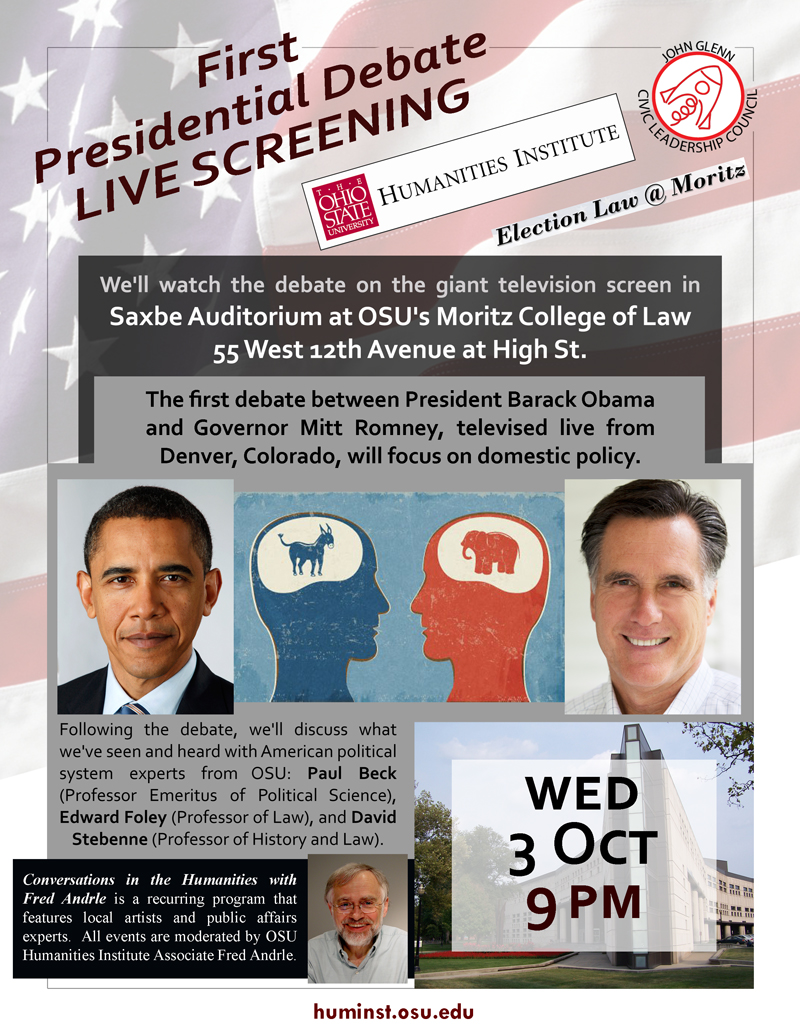 ---
A Literary Salon - Wednesday, September 19, 2012
7:00-8:00 pm - Bexley Public Library, 2411 E. Main St.