Body
Human Rights Working Group events for the 2013-14academic year include two visiting lectures, a graduate human rights workshop, and development of a human rights minor administered by the International Studies Program. Public lectures featured Bridget Haas, Visiting Assistant Professor of Anthropology at Case Western Reserve University, and Elora Halim Chowdhury, Associate Professor of Women's Studies, and Faculty Affiliate to the Asian Studies Program, and the Asian American Studies Programat the University of Massachusetts, Boston. Chowdhury's lecture focused on narratives of trauma and survival associated with the anti-acid violence campaigns in Bangladesh from mid-1990s to the present.The Human Rights Working group also initiated and played a major role in the development of a rigorous interdisciplinary human rights minor comprised of equal representation of social science and humanities/arts perspectives, and creation of a new course in the Department of English, "Global Human Rights and English Studies." 
March 18, 2014
"From Dhaka to Cincinnati:  Charting transnational narratives of trauma, victimization, and survival"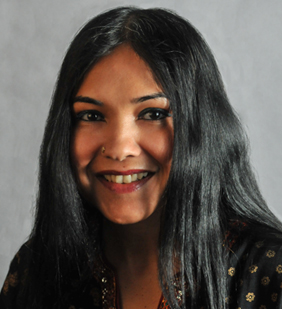 Human Rights Graduate Workshop 12:00-1:30 Denney Hall, 311
Public Lecture 4:30-6:00 Location TBA
This presentation traces the complex trajectory of the anti-acid violence campaign in Bangladesh from the mid-1990s to present. By juxtaposing multiple narratives of the campaign by international actors, survivors, and local women activists, Professor Chowdhury weaves together a more complex understanding of transnational feminist praxis and women's subjectivities. She argues that feminist organizing and its pitfalls must be understood through intra-movement dynamics as well as global structural inequalities shaping them. Through the use of Bina Akhter's life narrative, she suggest that scholars and activists move beyond dualistic framings of women's experiences of violence that position them as "good" or "bad" victims and challenge the terms "victims" or "survivors" in order to move towards a more liberatory epistemology that allows for narrative fluidity and agency.
In the workshop, Professor Chowdhury will facilitate a discussion of transnational feminist methodologies, with an emphasis on institutional ethnography and narrative analysis.
Elora Halim Chowdhury is an Associate Professor of Women's Studies, and Faculty Affiliate to the Asian Studies Program, and the Asian American Studies Program. Her teaching and research interests include transnational feminisms, critical development studies, gendered violence and human rights advocacy with an emphasis on South Asia. She is the author of Transnationalism Reversed: Women Organizing Against Gendered Violence in Bangladesh (SUNY Press, 2011). Her book was awarded the National Women's Studies Association Gloria Anzaldua book prize in 2012.  She has published in venues such as Meridians: Feminism Race Transnationalism; International Feminist Journal of Politics; Women's Studies International Forum; Gender, Place & Culture; Violence Against Women; Journal of Bangladesh Studies; Cultural Dynamics; Asian American Literary Review; Gender & Development; Human Rights Quarterly; Journal of Asian and African Studies.
Sponsored by the Human Rights Working Group of the Humanities Institute, Project Narrative, and DISCO.
Global Human Rights, Sexualities, Vulnerabilities Symposium
for Registration and scheduling details go to the Symposium Homepage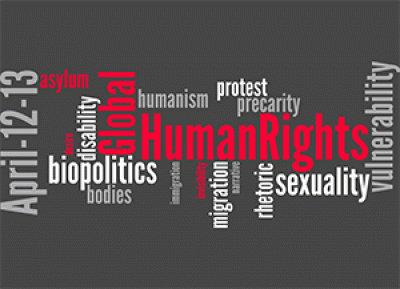 Ohio Union Multicultural Center, Suite 1000
April 12-13 (Friday & Saturday), 2013
---------------------------------------------
Keynote Address
Jasbir Puar
Friday, 4:30-6; reception to follow
--------------------------------------------
Symposium Luncheon Address
Jacqueline Jones Royster
Saturday, April 13, 1-2
------------------------------------------
Symposium
Saturday, April 13, 9-6; reception to follow
---------------------------------------------
---
Professor Jasbir Puar will present the keynote address on April 12, 2013, the evening prior to the full-day symposium featuring speakers Eunjung Kim and Rachel Lewis.  Jacqueline Jones Royster will deliver the luncheon address April 13, 2013.
The one-day faculty symposium will conjoin themes of global human rights, sexuality, disability, and vulnerability.  During the past decade, there has been a substantial interest in academic scholarship devoted to exploring the intersections among sexuality, citizenship, and human rights (Bohmer and Shuman 2011, Cossman 2007, Kapur 20, Lewis 2011, Luibhéid, 2002; Luibhéid and Cantú, 2005), disability and human rights (Kim 2008, 2010, 2011 and Schweik 2011), and studies of human rights political aesthetic (Allen 2009, Bal 2007, Chouliaraki 2006, Hesford 2011, Hesford and Shuman 2011, Rancière 2007, and Sliwinski 2011).  Despite shared concerns around questions of human rights however, these fields of inquiry have developed along fundamentally separate lines, which intersect only occasionally.
This symposium seeks to bring into critical conversation the fields of queer studies, disability studies, and human rights, with particular attention to the mobilization of theories of vulnerability and precarity. Drawing on the theoretical and methodological insights of scholars from across the humanities and legal studies who engage these concepts (Ahmed 2004, Berlant 2004, Bhaba 2011, Butler 2004, Cvetovich  2003, Fineman, and Puar 2007), our goal is to grapple with the paradox of human rights universalism (Agamben 1995, Arendt 1958,  Baxi 2006,  Cubilié 2005, Kapur 2006, and Spivak 2003)  in the context of increasing migration and related transnational processes and resilient nationalisms. We are particularly interested in tracking how the discourse of human rights maps vulnerability onto certain bodies—but not others--and how these bodies take on the burden of representation in domestic and international politics and law.
The symposium will consist of four panels and a featured luncheon speaker.
---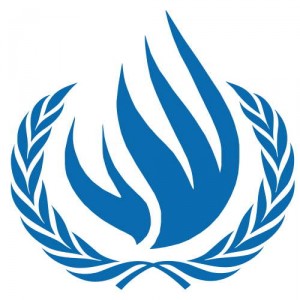 The Human Rights Working group aims to bring together an interdisciplinary group of scholars to promote new understandings of the pragmatic obstacles and ethical challenges of representation and the circulation and production of knowledge about human rights violations.  We consider the circulation of human rights discourses produced by scholars, activists, artists, and communities, both in particular local contexts and for an increasingly global audience.  We are particularly interested in exploring the normative frameworks and the myriad forces (cultural, political, economic, and so on) that shape the formation of witnessing publics and the adoption of certain human rights issues and agenda setting in world politics.   The working group, funded for a two-year period, convened Spring 2011.
Coordinated by: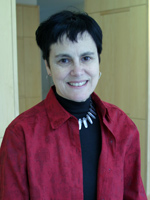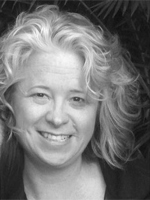 Amy Shuman (English)       and    Wendy Hesford (English)
Faculty interested in joining and presenting their research and/or creative work to the group should contact hesford.1@osu.edu or shuman.1@osu.edu.